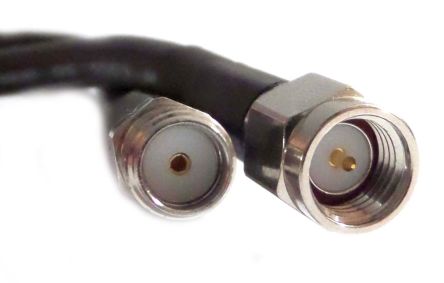 Coaxial cable is usually used by cable operators, telephone companies and internet providers around the world. It enables conveying data, video and voice communication to customers. It has also been used extensively within homes. It gives advantages of reliable and accurate communication.
The success of coaxial cable's success has been its shielded design which allows the cable's copper core to transmit data quickly. It prevents from interference or damage from environment factors. The three most common cable sizes are RG-6, RG-11 and RG-59. Most non-industrial coax is now known as RG-6, but installers may use a thicker cable, like RG-11.
RG cables used in homes should have 75 ohm impedance. Coaxial cable inner conductor allow signals flow safely, which is surrounded by an insulating layer. The insulating layer jacket keeps users safe from current. Many Coaxial cables have an insulating outer jacket.
These types of cable are helpful for carrying video, audio, and other forms of data, and both can offer you distinct advantages and disadvantages in setting up your network.
Deciding the best cable which is the best for you depends on your connection and the amount of data you will send. It carries a signal for several miles. Signal losses are higher in coax cables therefore, it is better to use them for shorter distances.
Fiber optic cables carry far more information and are significantly more expensive. Fiber optic cables usage is less frequently in residential areas as compared to consumer settings than coaxial cables. Coax cables are easy to install and durable. The fibers can transfer data quickly. These are used for professional networks. If you are working on a home installation or medium capacity data transfer network, it is better to use coax cable.
For medium or high power transmitter applications, power handling is especially important, as the incorrect type of coax cable can result in a failure of the cable and possible damage to the transmitter. The coaxial cable provides a transmission with durability and flexibility. It allows power handling and power capacity. It is one of the important criteria in evaluating the performance of the RF Coaxial cable.
Lots of companies are available that offer coaxial cables which are used for multiple purposes. They fulfill various important functions. Coaxial cables are used at both residential and commercial levels. Finding a reliable company is important to get suitable products.
We are a popular company in Malaysia that offers a wide variety of devices such as Walkie talkies, Walkie talkie accessories, repeater system, RF cables, coaxial cables and a lot more. Lots of companies are using these devices as they are quite helpful for different functionalities.
Getting recommendation is a right way to find a reliable company. You can get recommendation from friends or relatives that are already using coaxial cables and have positive reviews about the quality of cables. If you want to get quality cables, contact us today.